What is "Payout Percentage"
Indipendent auditors and the certified payout percentage
The casino payout percentas is the amount of money wagered in the casino house, and redistributed to players as winnings. It means that if a casino payout percentage is 97,4%, the 2,6% of bets is the casino profit.
Some online casinos publish their general payout percentage, and some publish payout percentage for any specific game, like slots or blackjack. But if you want trust in data published, you must verify that are published by indipendent auditors.
Some times a verification certificate is issued by auditors and the online casino is allowed to publish them on the home page. The most trusted auditors on the online gambling are: the Online Players Association (OPA), PricewaterhouseCoopers (PWC) and eCogra (e-Commerce Online Gaming Regulation and Assurance). When you see this kind of certification you can be confident that the casino maintains safe and fair playing code of conduct
We don't know how is the best numeric value for a good (by player side) payout percentage. We know that are different percentage for different games, and if you want play to slots the payout % is normally smallest than blackjack percentage. We think the a value from 96% or more can be absolutly comparable to land based casinos.
If you want play for real money, stay informed and choose before to deposit to trust in the right casino!
Featured Content
An "easy-playthrought" bonus
If you are lookin for a bonus with playthrough easy to complete, the bonus "Livin Large" powered by Vegas Tower casino can be your starting point.

Deposit between €20 and €50 and Vegas Tower will match that amount up to €50 in free cash with no play-through requirements, no game exclusions and hassle-free redemption. You'll have two balances: a money balance and a bonus balance. And you can redeem your money at any time!

Spinpalace Casino - Payout Percentage explained
Spinpalace casino EU licensed by Malta, certified by Ecogra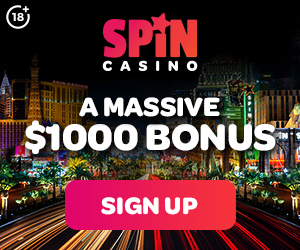 has become one of the premier online casinos since its launch in 2002. The site features a vast array of games (over 150 at present) that feature several variations of Slots, Video Poker, Blackjack, Roulette, Craps, Baccarat and 13 progressive Jackpots (which have reached over $1.6m!) with an average payout across all games of 97.2%. Spin Palace uses Viper Software, the latest edition of Microgaming software featuring an array of innovative new features, and players can use both downloadable and non-downloadable flash software. Players can use four different currencies ($, £, Euro, CA$) and the site is available in four languages (English, Spanish, Italian and Turkish). There are a wide range of payment options, 24/7 support, and the site is fully licensed by the Malta Lottery and Gaming Authority .

The payout percentage published by Spinpalace Casino are certified by ecogra. We publish in the following table all payout percentage for the years 2007-2008. We think are very fair and some times profitable for the player!
Spinpalace Casino Payout Percentages - 2008

All Games

Slot Games

Table Games

PokerGames

January
96,85
95,71
97,36
99,38
February
96,43
95,14
97,9
99,02
March
96,08
94,89
97,37
99,5
April
96,72
96,35
96,82
98,87
May

96,22

95,45

97,05

98,44

June

96,05

95,40

97,50

97,52

July

96,20

95,15

97,49

98,23

Spinpalace Casino Payout Percentages - 2007

All Games

Slot Games

Table Games

Poker Games

January
96,83
95,57
98,97
102,23
February
96,86
95,93
97,5
99,3
March
97,05
96,04
98,58
98,26
April
96,28
94,78
98,59
98,41
May
96,71
95,79
98,01
98
June
96,82
95,9
97,49
98,91
July
96,34
95,59
97,11
98,41
August
96,42
95,86
97,28
97,97
September
96,16
95,47
97,94
96,85
October
96,88
95,75
98,21
99,42
November
96,92
95,81
97,72
99
December
96,9
96,09
96,63
99,15
2

€88 Free Bets + €140 Welcome Bonus (T&C Apply)

Over 20 years in online gambling
(*)T&C's apply to all bonus listed. Please read carefully terms and conditions before playing. Each house has its own T&C